Le nomination degli Emmy Awards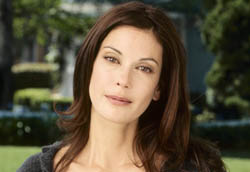 Desperate housewives e Lost, le due serie che stanno spopolando anche sui nostri canali satellitari e saranno in onda in chiaro nel prossimo autunno, sono le più nominate per la cinquantasettesima ediziond degli Emmy Awards, gli Oscar televisivi. Sedici e dodici rispettivamente le candidature ottenute. Alle loro spalle Deadwood e 24, con undici nominations a testa.
Nelle categorie riguardanti i film tv, Warm Springs e The Life and Death of Peter Sellers (che in Italia uscirà al cinema il 19 agosto con il titolo Tu chiamami Peter) si sono accapparrate ben sedici nominations.
La lista delle principali nomination:
Migliore serie comica
Arrested Development
Desperate Housewives
Everybody Loves Raymond
Scrubs
Will & Grace
Migliore serie drammatica
Deadwood
Lost
Six Feet Under
24
The West Wing
Miglior film per la televisione
Lackawanna Blues
The Life and Death of Peter Sellers
The Office (Christmas Special)
Warm Springs
The Wool Cap
Miglior miniserie
Elvis
Empire Falls
The 4400
The Lost Prince
Miglior attore protagonista per una serie comica
Jason Bateman per Arrested Development
Zach Braff per Scrubs
Eric McCormack per Will & Grace
Ray Romano per Everybody Loves Raymond
Tony Shalhoub per Monk
Miglior attore protagonista per una serie drammatica
Hank Azaria per Huff
Hugh Laurie per House, M.D.
Ian McShane per Deadwood
James Spader per Boston Legal
Kiefer Sutherland per 24
Miglior attore protagonista per un film per la televisione o una miniserie
Kenneth Branagh per Warm Springs
Ed Harris per Empire Falls
William H. Macy per The Wool Cap
Jonathan Rhys-Meyers per Elvis
Geoffrey Rush per The Life and Death of Peter Sellers
Miglior attrice protagonista per una serie comica
Marcia Cross per Desperate Housewives
Teri Hatcher per Desperate Housewives
Patricia Heaton per Everybody Loves Raymond
Felicity Huffman per Desperate Housewives
Jane Kaczmarek per Malcolm in the Middle
Miglior attrice protagonista per una serie drammatica
Patricia Arquette per Medium
Glenn Close per The Shield
Frances Conroy per Six Feet Under
Jennifer Garner per Alias
Mariska Hargitay per Law & Order: Special Victims Unit
Miglior attrice protagonista per un film per la televisione o una miniserie
Halle Berry per Their Eyes Were Watching God
Blythe Danner per Back When We Were Grownups
S. Epatha Merkerson per Lackawanna Blues
Cynthia Nixon per Warm Springs
Debra Winger per Dawn Anna
Miglior serie a cartoons
I Griffin
Samurai Jack
The Simpsons
South Park
SpongeBob SquarePants
A cura di Alberto Brumana
festival :: No tags